Clinton CUSD #15 is seeking full time Bus Drivers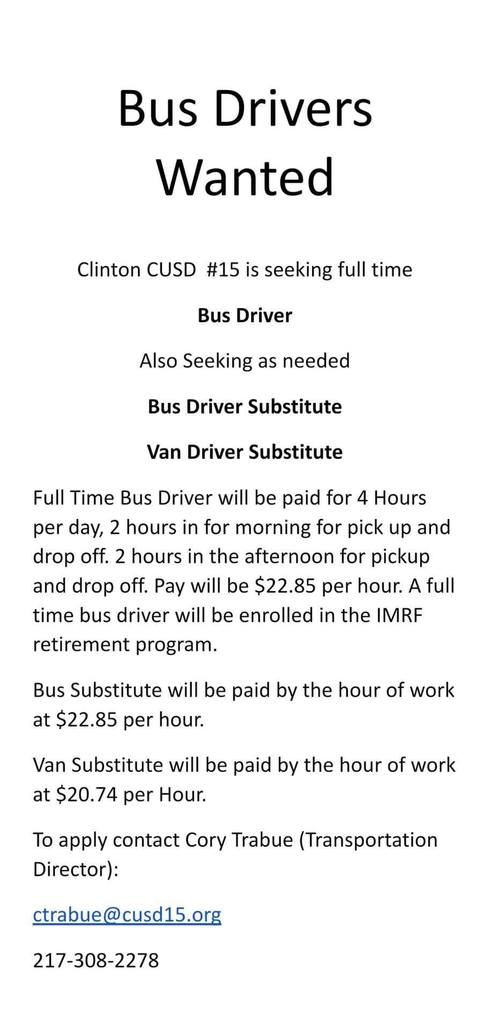 Mr. Nettles final Special Message for the 2020-21 school year. "Don't Stop Thinking About Tomorrow". Have a GREAT Summer and see you all in August.
https://youtu.be/E57UWpUTpds

Football Team Meeting on June 3rd at 6 pm in the High School Commons. All students wanting to play football should attend the meeting. This will be a chance to get all summer workout information along with camp information. If you have ever wanted to play football now is the time to give it a shot. Go Maroons!



You are invited to the Vault's Night Bike Ride. View the flyer for more details.

Check Out the upcoming events at the Vault

YOU ARE INVITED! To the 1st Annual CICEO Trade Show Tuesday, May 4th 9:30am - 1:30pm Hickory Point Golf Course Banquet Facility 727 W Weaver Road Forsyth, IL

A BIG THANK YOU to the CHS football players, cheerleaders and dance team. They showed up this morning to greet the CES students and to cheer them on. #MAROONPRIDE​ #GOMAROONS​ #GREATDAYTOBEAMAROON​
https://youtu.be/Ap3on_9YXJ0

The Dewitt - Piatt Health Department is working with IL National Guard to bring vaccination clinics to DeWitt County. Please read the attached press release which has dates and locations for clinics.

May is Mental Health Month and the Suicide Prevention Workgroup for DeWitt County is selling some gear to wear during the month of May. The group is largely made up of representatives from the school district and local community, including Heritage Behavioral Center. They would like to encourage everyone to purchase and wear the gear on each Wednesday in May. Together we can make a difference! * Items may be shipped directly to you for an additional delivery fee or be delivered to the High School and we will make sure you receive your items. Our hope is to spread awareness and #endthestigma Click below for the order link.
https://jcscreenprinting.com/collections/clinton-maroons/products/mhm-mental-health-matters-support-apparel​

Clinton High School Class of 2020 and remote learner students who ordered a yearbook for last year can pick them up in the CHS front office.

Spring Glam at the Vault!! Monday, March 29th Free program open to girls in grades 6-12 Let Macy's and Girl Scouts of Central IL help you glam it up this spring! Participants will receive a free formal dress, gift bag and hair styling tips!

Take a look at what is happening at the Vault for the rest of the month of March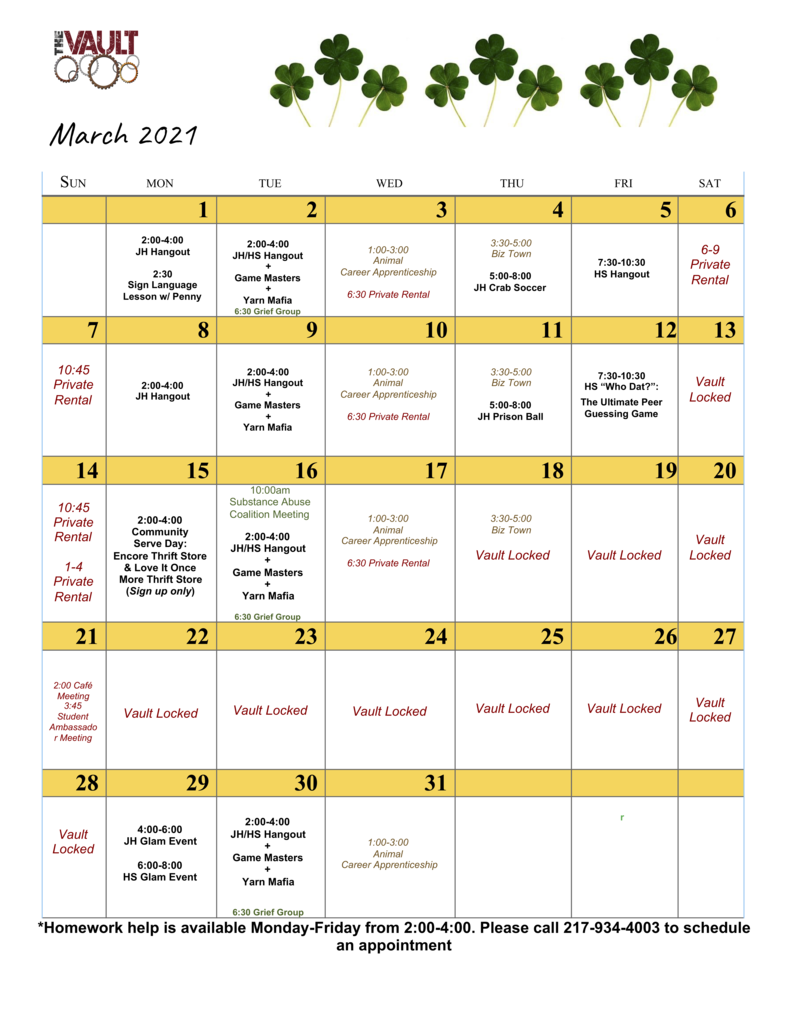 Need some homework help. Go to the Vault. Monday - Friday 2 - 4 pm Tutors are available. Make sure you call a head and make an appointment. The phone number is 1-217-934-4003

Game Masters and Yarn Mafia meet 2-4 pm every Tuesday @ The Vault.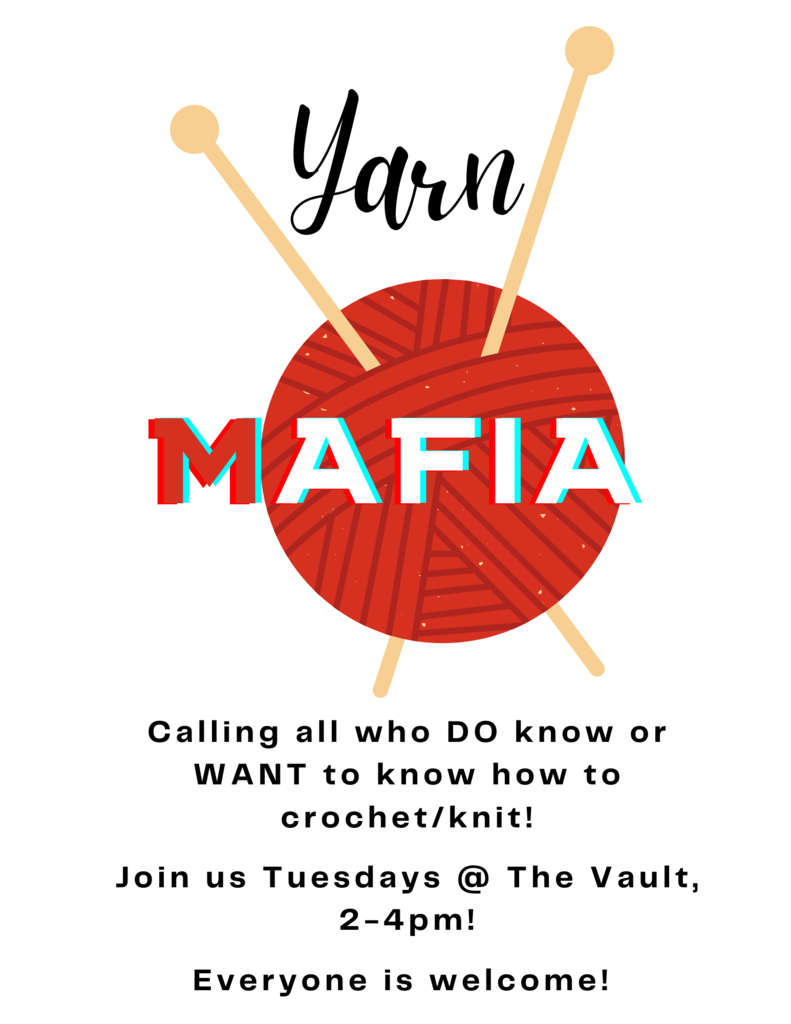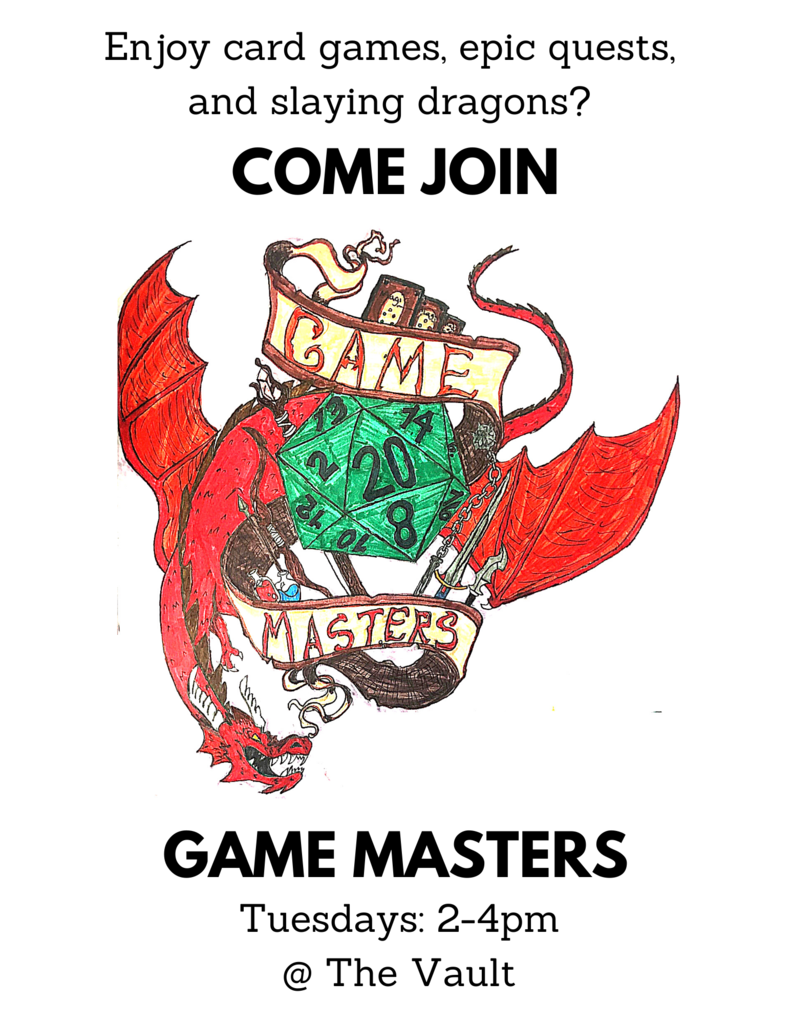 This week at the Vault Monday, March 15th - Saturday, March 20th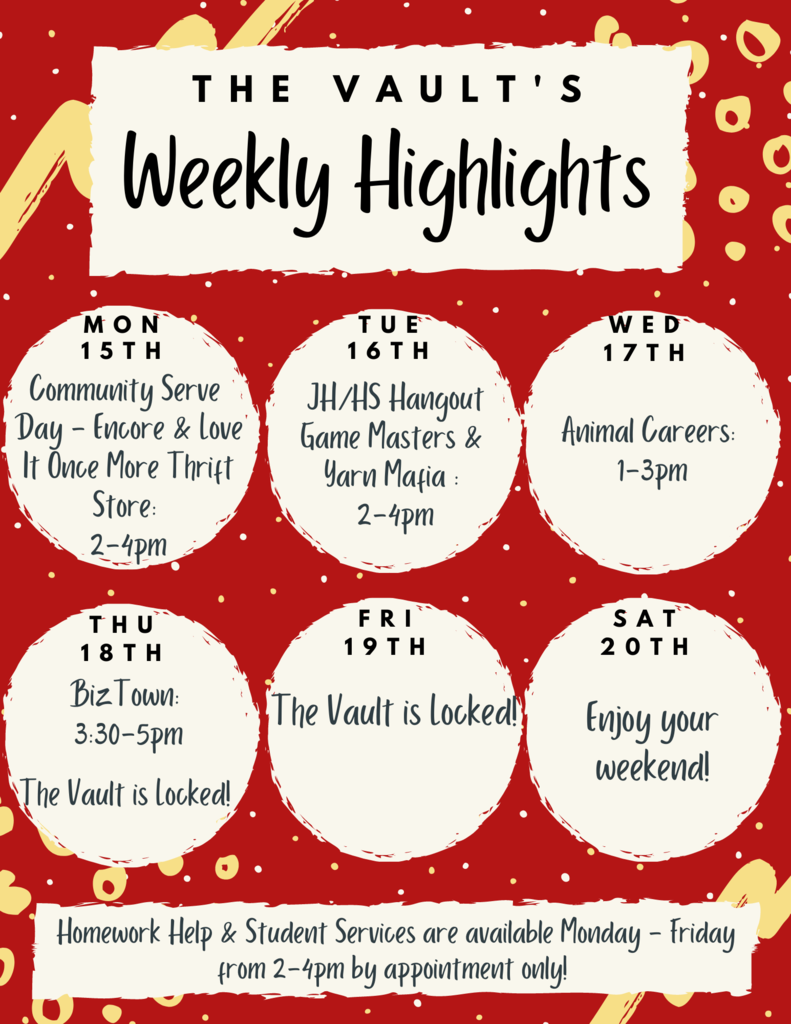 Don't forget... Monday Nights GO to Monical's Pizza and Support the Vault. Every Monday night from 5-9 p.m Clinton Monical's will donate 50% of their sales to Vault Community Center.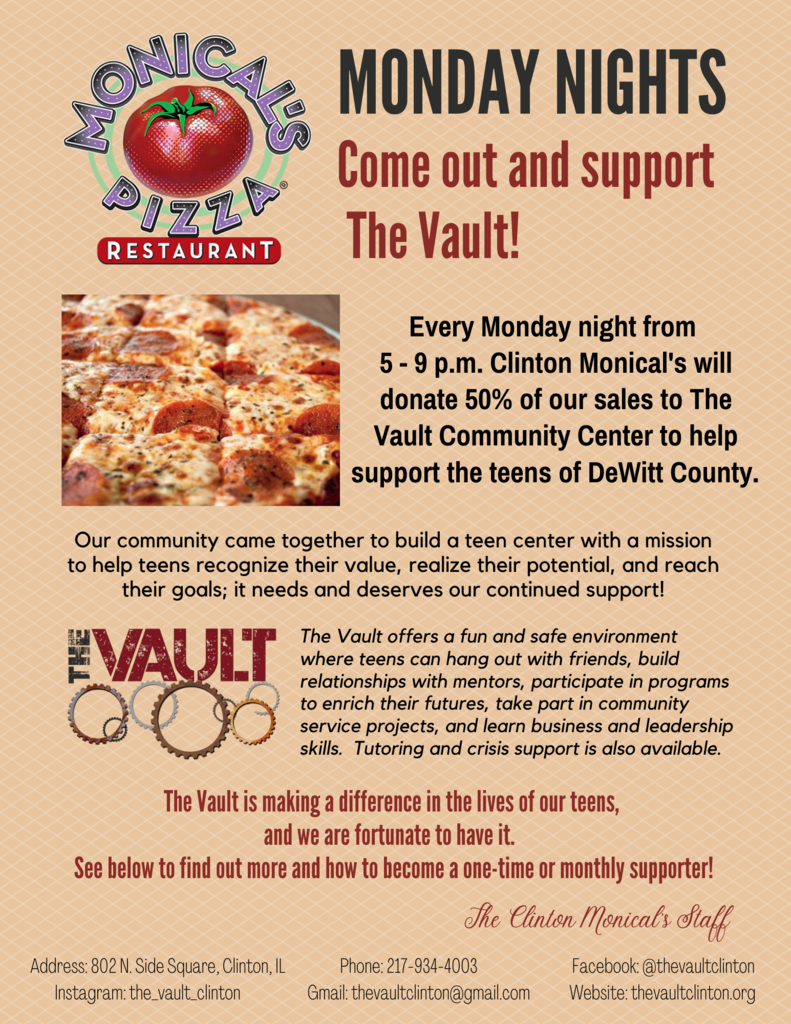 Congratulations Cole Young!!! Cole is the District Winner in Swine Production - Entrepreneurship he now advances to State in FFA!!