Santa is spreading a little Holiday CHEER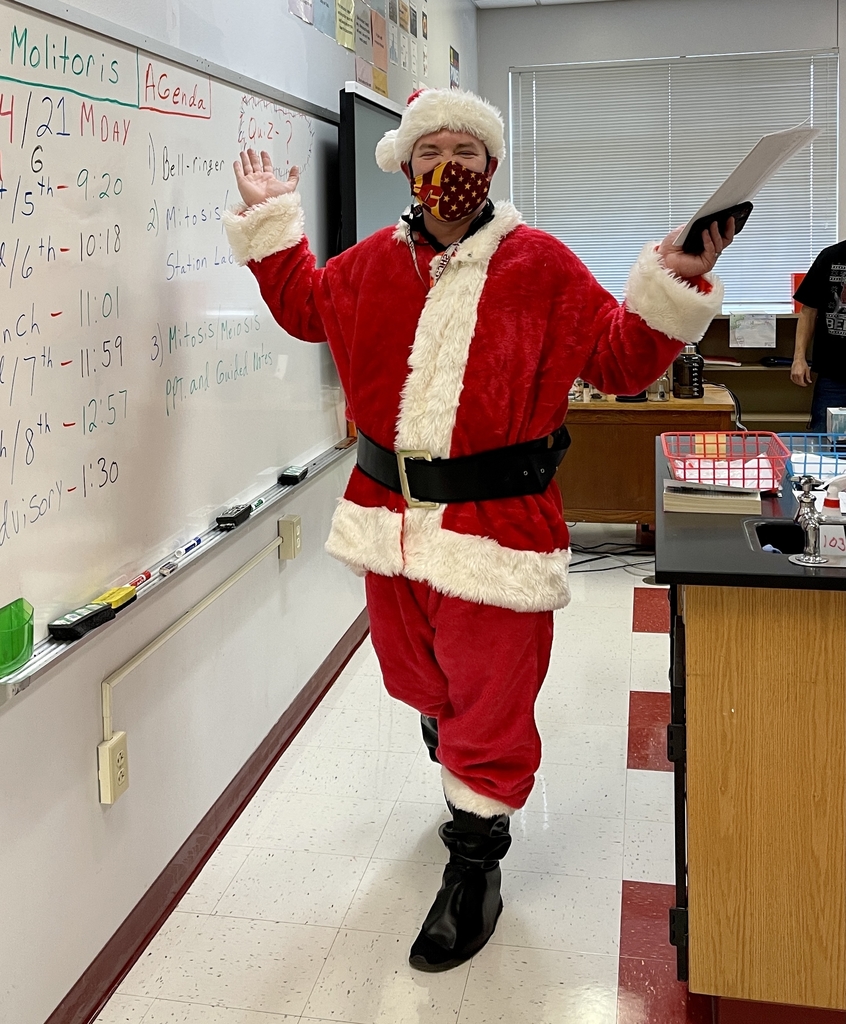 6th graders in FACS spent today making Crunchy Munchy Goop to learn the importance of accurate measurement in recipes. #MaroonPride

Starting next week, August 24, Clinton CUSD #15 will provide junior high students transportation after school to the YMCA. This will not be a structured YMCA program, but rather a safe place for students to be active and socialize. This option is free for those junior high students who have an active youth or family membership. In partnership with our Y, The Vault will also offer an after-school option every Monday and Tuesday, starting September 8th. Those students wishing to be at The Vault must fill out a registration form from The Vault. Clinton Junior High School administration has asked our YMCA to develop a list of students who would be interested in this option so they can better plan a bus route to accommodate dropping off at our Y. We will put the student's name on a list and provide to CJHS so they can better plan for transportation needs. Please call the YMCA at 935-8307 to put your child's name on the list. You may also visit the link 👇🏻 for more info:
http://www.clintoncommymca.org/cms-view-page.php?page=junior-high-after-school-service&fbclid=IwAR3Jt4dfMSjznnr8dPYmU365PMfoyAMA6wfGLLcGRlgTt21ArsQkeRaAMtY

If you have not already registered your student, please register them by Monday, August 17th for in-person or remote learning. Thank you.

Reminder...Online School Registration will begin July 22

Mrs. Whisker's 2nd semester FACS students just learned about using a sewing machine! Check out the Ugliest Apron Winners! #MaroonPride #FACSFun

Junior High Girls Basketball banquet at the Illinois Girls game. Great idea and pizza later. Great way to end the year. #MaroonPride

Mrs. Hubrich's class made a gingerbread village during their class time this week! Look at all those great houses! #MaroonPride #CJHSMaroons

Mrs. Whisker's FACS classes competed in both cookie contest and Cake Decorating contest. She says, "First off, I would like to thank you all for your support of the FACS Program here at CJHS. I have the results of both the Cookie Contest and the Cake Decorating Contest." Oatmeal and walnut chocolate chip cookies were tied for first place in the cookie contest. 3rd place was the peanut butter and 4th was the cinnamon. The cakes are labeled with who won in each hour as well as best overall! Thanks to all the CJHS Students who participated! #MaroonPride #CJHSFACS

Congratulations to MaKayla Koeppel on her selection to the All -State Junior High Classic. She will be representing Clinton Junior High School participating in the game on December 22nd at Lincoln College in Lincoln, IL. Way to go MaKayla! #MaroonPride #CJHSMaroons

80'S Day at CJHS for Homecoming today!! Check out all that school spirit! #MaroonPride #CJHSRocks

Ugly Apron Contest! Mrs. Whisker's FACS classes learned about how to use a sewing machine by creating their first project, an Apron! CJHS students stopped in to vote for their favorite ugly apron. Congratulations winners! #MaroonPride #CJHSCreates

We're so proud of our 8th grade softball players! Good Luck at IESA Regionals! #MaroonPride

Been looking for #MaroonPride stickers? I just picked up 150 of them! We will be selling them for $5 in the office, or at upcoming athletic events! Show your spirit and let's take some pride in our school! #MaroonPride #GoMaroons